Wood Reflections is owned and operated by Danny W. Smith. Danny is a hands-on builder who has been established in the industry for over 20 years. His extensive experience from breaking ground on a custom home to making finely-detailed furniture has given him a complete understanding of clientele needs and the importance of quality craftsmanship.
Seeing the constant demand and apparent shortage of old-world custom craftsmanship, Danny created Wood Reflections and now focuses his attention on hand-carved and hand-crafted products. We use mortice-and-tenon joinery, solid wood construction, hand-carving, hand-worked surfaces and the highest quality finsihes.
Wood Reflections can assist you in custom designing doors, mantels, cabinets, staircases and furniture for your home, office, or other living spaces. We can custom design any carving to your specifications or you can select a carving from any of our existing series: Old West(Cowboys/Horses/Cabins/etc.) Nature(Trees/Birds/Vineyard/etc.) or Nautical(Dolphins/Waves/Shells/etc.). All the carvings you see are available on every product we make so you can mix and match to create the style that suits you.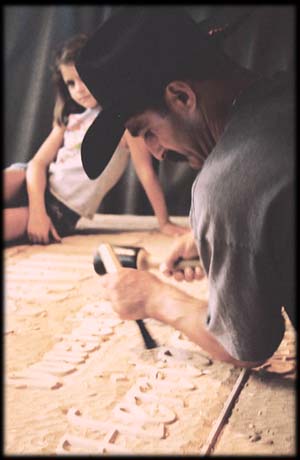 P.O. Box 3301
Paso Robles, CA 93447

info@woodreflections.net

These are some of our latest carvings that are now available.